Shop the Outlet Stores Online for Scooba for greater discounts. Featuring all your favorite brands at Less than Retail. Compare prices on markdowns, clearanced and overstocks. All items shown are available and in stock. Be sure to check back for more weekly deals. Free shipping available on qualifying products.
You may also be interested in these Scooba gift ideas.
Empire VNH-102 Scooba 5900 14.4V 3800 mAh Nickel Metal Hydride Batteries - 54.72 watt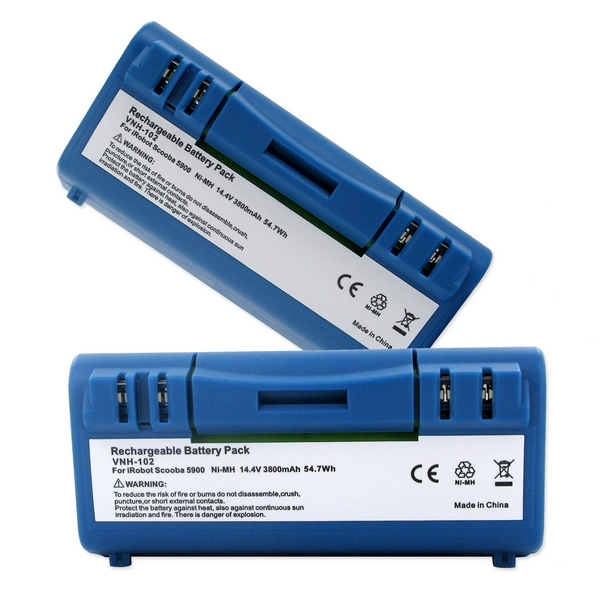 Batteries for a whole range of product lines which include motorcycles personal watercraft (PWC) ATV's tools security systems emergency lighting and many more. eBatteriesToGo pride in offering high quality state-of-the-art product. All products are tested in terms of battery life test reserve capacity testcold-cranking amps test etc in order to ensure that you have a hassle free experience.
Features
Scooba 5900 14.4V 3800 mAh Nickel Metal Hydride Batteries - 54.72 watt
Specifications
Voltage: 14.4 V
Watts: 54.72 W
Warranty: 1 Year
Dimension 2.99 H x 2.87 W x 5.59 L
Weight: 0.76 lbs
UnbeatableSale.com